Mardi Gras Week Recap!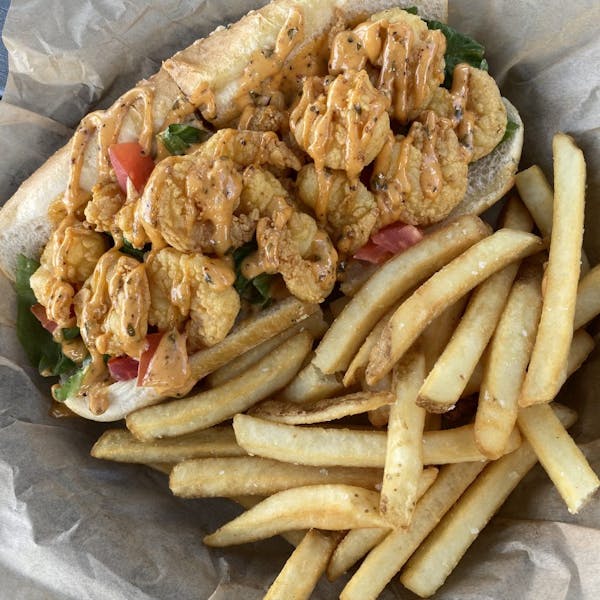 March 6, 2020
Don't fret if you missed Mardi Gras week at the 'Grille! We have a recap that will have you looking forward to next year!!!
The week kicked off on Fat Tuesday with your standard food specials, however, these food items were anything but standard:

Paired with Rum Runners, and you had yourself a real New Orleans-style party!
Shrimp Po' Boy
The big day was Saturday, February 29th. The RiverGrille on the Tomoka hosted their first annual shrimp-eating contest, where three teams of two competed to see who could eat the most shrimp! The teams consisted of the Ormond Beach Police Department, The Ormond Beach Fire Department, and the City of Ormond officials! Special thanks to Officer Devane for her work in helping get this event setup!!
The contest itself was a fundraiser for the Ormond Beach Police Explorers and Fire Cadets, both local youth programs to where the RiverGrille would donate $100 to each pound of shrimp consumed. First place went to the Fire Department after an amazing showing! A total of $1,105 was raised!!!!!