Peach Bourbon Smash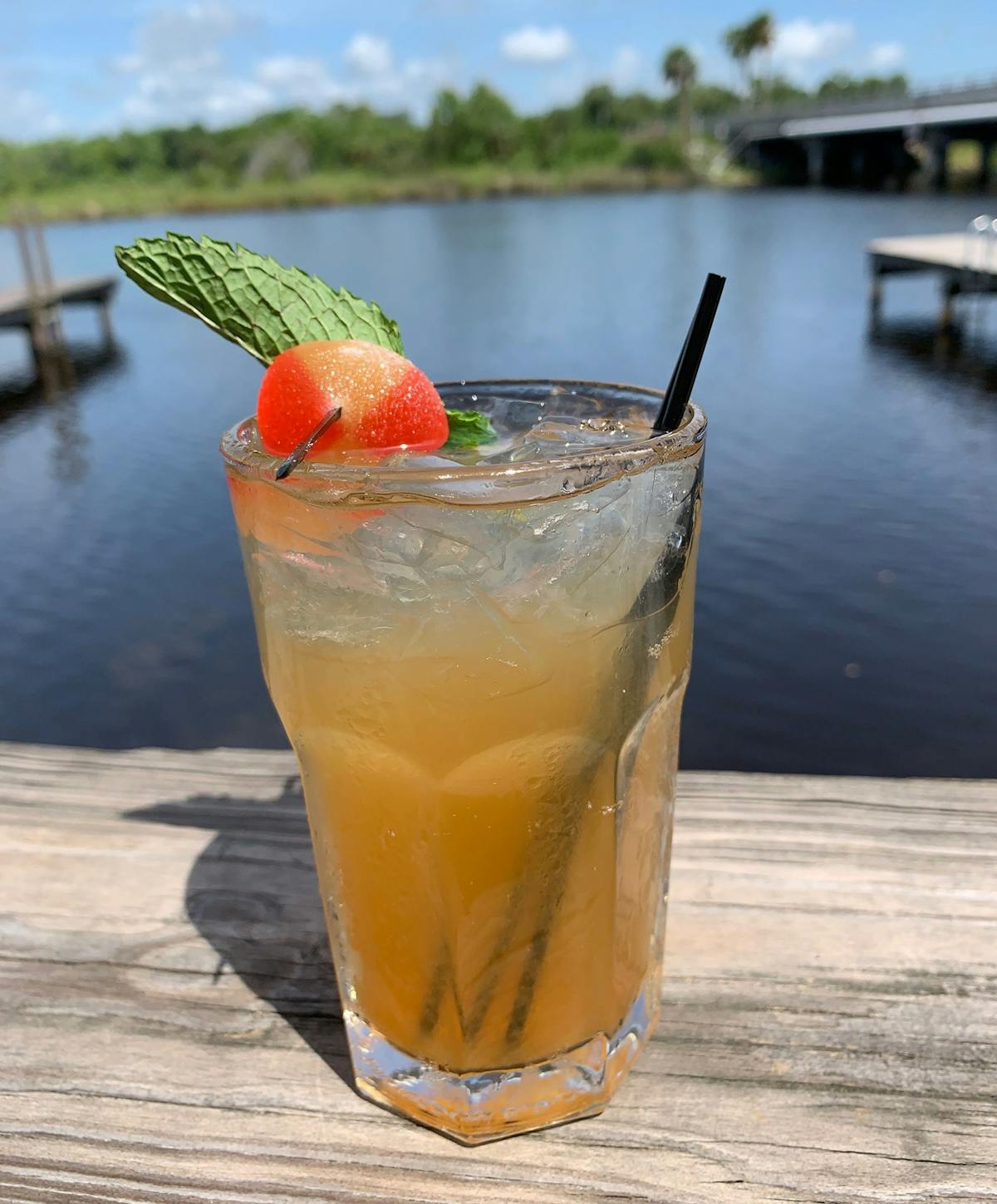 July 26, 2019
One of the great things about coming to RiverGrille is being able to come and hang out on our beautiful back deck, order a drink, and kick back as the sun sets into a hazy Florida night. There's one drink on our menu that is specifically built for that scenario: the Peach Bourbon Smash.
It's a perfect marriage of Old Forester 100 Proof Bourbon, smooth peach puree, and mint that shines through, for a cool, refreshing drink that's made for back porch sippin'. While the 100-proof bourbon might frighten the faint of heart, the peach puree creates a wonderful balance of sweet and tart, that helps mask the heat, and the mint is there for a cooling breeze for your taste buds to bring it all together.
This cocktail is perfect for any time of year, but will take you back to a cool spring night hanging out on the deck.